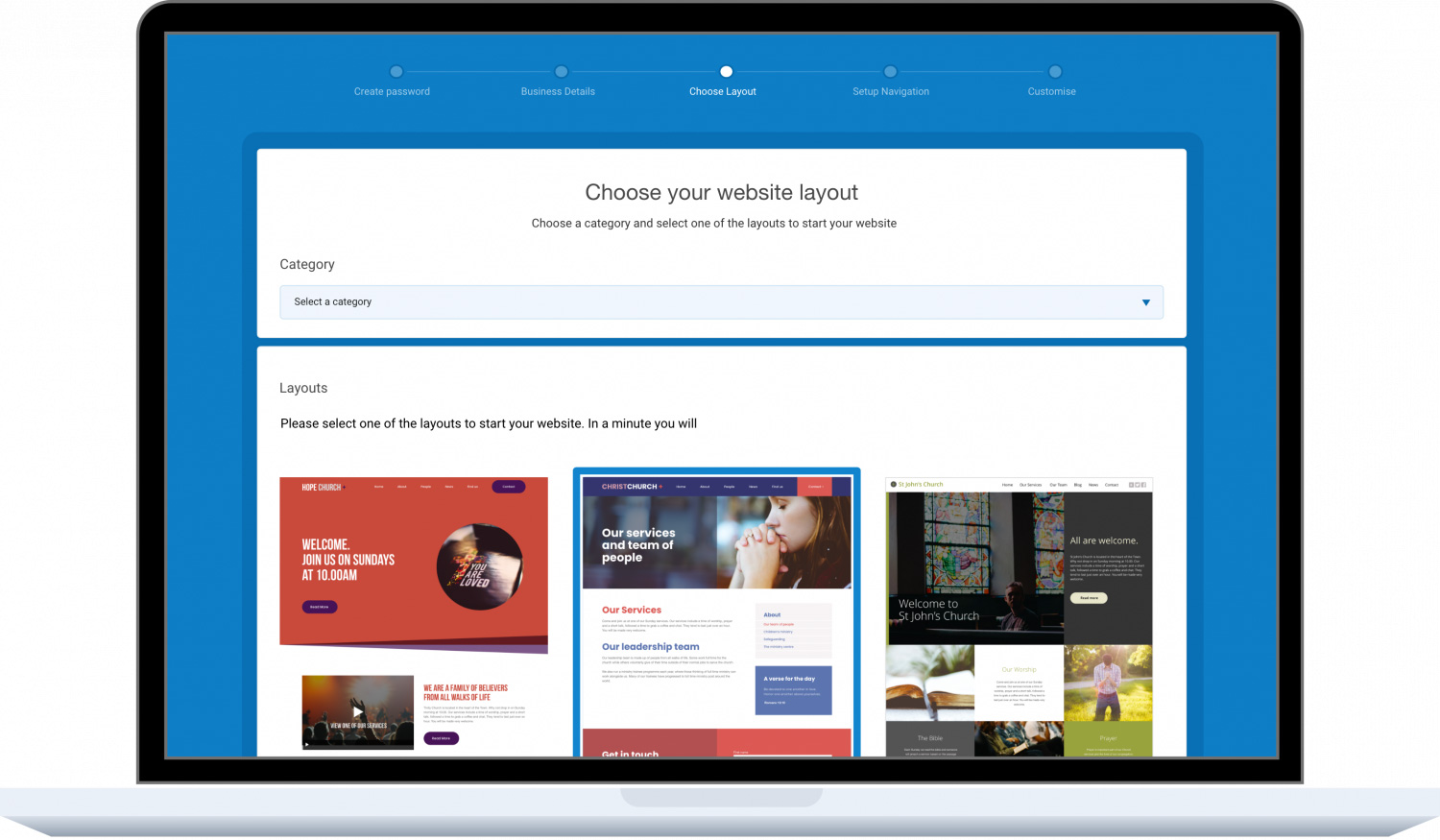 The new Design Builder that we planned and developed from 2020 through to 2022 is replacing the legacy version of Church Edit.
This has been the biggest development in the 20 years since we started Church Edit and has involved a complete rewrite of our software allowing us to release new features more quickly.
---

New Features Include:


The following features are available once you have upgraded to the Design Builder:


Drag and drop builder for customising your website design

Fully responsive design

HCaptcha for forms - reducing spam being submitted

Google Analytics 4 compatibility

Preview - now you can preview your pages within the design

Coming soon - Graphical calendar


Frequently Asked Questions

What will happen if I don't make the switch?
After the deadline, you may find that you begin to lose the facilities to edit and manage your website. We will be switching of legacy platform and only supporting the Design Builder platform going forwards.

Will I need to re-create all my pages?
You will not need to re-write your content!

How long will it take?
In less than 60 minutes you can choose and customise one of our new modern templates to give your site a fresh new look.

Why do I need to use the Design Builder?
The new Design Builder has meant a complete rewrite of all of the public facing part of the website. As well as bringing new features, it allows us to apply newer security settings which we cannot apply to the legacy code.

What are the new features?

h-Captcha has been added to forms that you create, for extra security

You now have the option to switch off sidebar menus for any, or all, of your folders

You now have the option to choose any page as the homepage for logged in users (only available if you have a membership package)

You can connect your site to Google Analytics 4

Preview - now you can preview your pages within the design

This is just a selection of the new features and there are more coming.

Can I pay Church Edit to do this for me?
Choosing one of the new fresh templates is a simple process but if you would like Church Edit to customise one for you then we can provide this service at a reduced price of £200 (normal price £599) Find out more. We can also provide a complete custom design service at £1100 (reduced from £1199) Find out more.

When do we need to upgrade to the Design Builder by?
Following the 28th November 2023, the legacy version of Church Edit is being phased out. If you have not upgraded to Design Builder then please go through the process soon. Do contact us for help if required.
---
Watch our tutorials Book onto a webinar Upgrade Design Services See some recent Designs