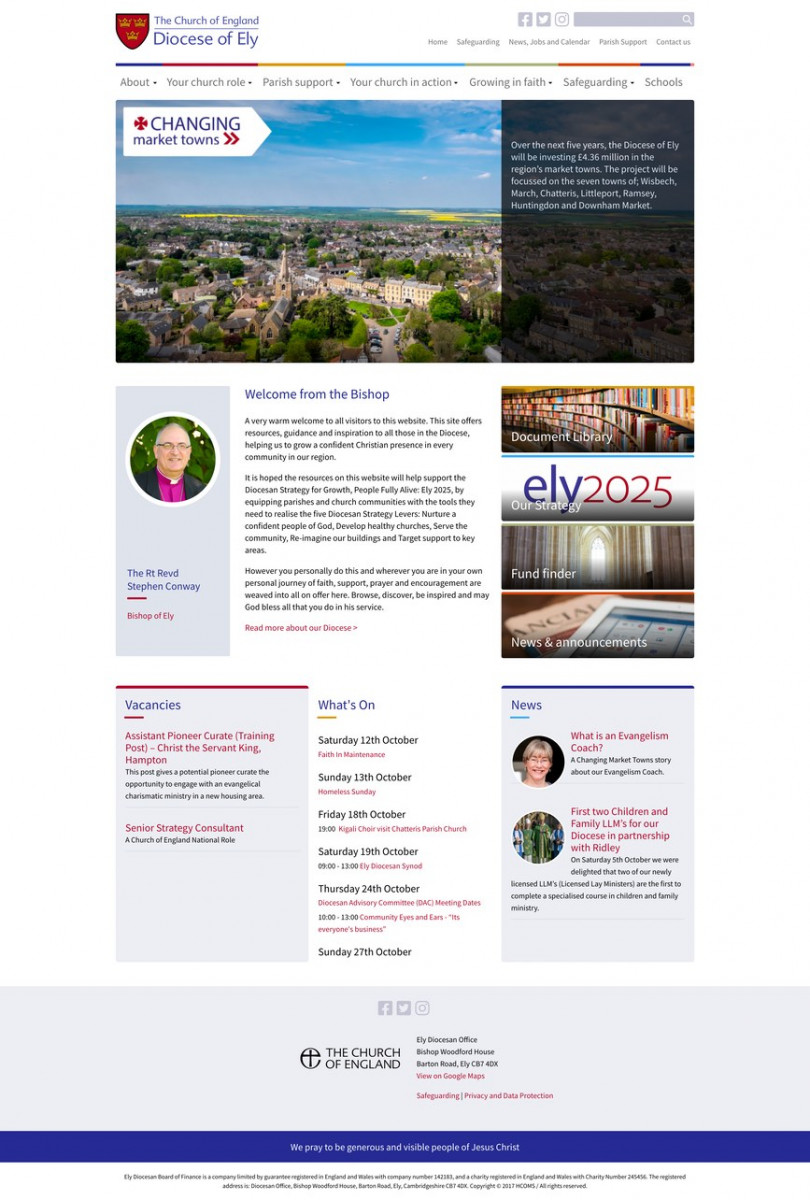 The Diocese of Ely have selected Church Edit for their new website. The Diocese worked closely with Church Edit as Church Edit's team designed the new website starting the project in April 2019. The team at the Diocese added the content themselves using Church Edit and benefited from the new documents section where documents can be viewed in one place on the website.
"It has been a pleasure working with the Church Edit team during the build of our new Diocesan website. They have been extremely supportive throughout the process and very quick to resolve any user issues as they arose. I have been really pleased with what they have produced for us and we've had some really good public feedback to back this up. I now look forward to working with the team further as we continue to develop the website to support the visitors in the best way we can."
James Owen – Head of Communications, Diocese of Ely
To view the new website visit www.elydiocese.org.